​Federal and Minnesota State Government Documents
Our collection of Government Documents includes Federal and Minnesota State information, in print and online.
Assistance
For a quick response, please contact the Reference Desk, 507-389-5958, or use the Ask a Librarian service.

For any other inquiries contact:
Evan Rusch
Government Documents/Instruction Librarian
507-389-2460
Borrow Documents
You can borrow most Government Documents. The borrowing times vary based on your University status. Our checkout periods determine how long you can borrow the item.
Related Sites:
Memorial Library as a Federal Depository Library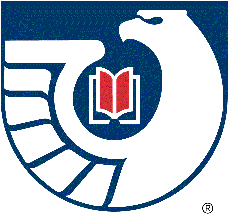 Memorial Library participates in the Federal Depository Library Program (FDLP), which was established by Congress to ensure that the American public has access to its Government's information. The FDLP provides Government information at no cost to designated depository libraries throughout the country and territories. These depository libraries, in turn, provide local, no-fee access to Government information in an impartial environment with professional assistance.
Collection History and Scope
Memorial Library at Minnesota State University, Mankato, became a depository in 1962. Memorial Library is a "selective" depository, acquiring 72% of the publications available through the depository library program. Selection is based on the perceived educational, informational, and recreational needs of the University community and the region at large. The general public is strongly encouraged to visit Memorial Library and use the government documents located in the building. Computers are available to access electronic government information as well.