Southern Minnesota Historical Center
The Southern Minnesota Historical Center (SMHC) is a Minnesota regional research repository containing manuscript collections from twelve counties in South Central Minnesota. The counties specifically included in this region are: Blue Earth, Brown, Faribault, Freeborn, LeSueur, Martin, Nicollet, Rice, Sibley, Steele, Waseca, and Watonwan. The Center contains organizational and business records as well as personal papers dating to the 1860s. Digitized collections are available through ARCH.
Collection guides provide short summaries of the scope, history and significance of the collections as well as detailed inventories of their contents. Please note that these collections are governed by strict copyright rules.
For additional genealogy resources, view our Library Guide.
Contact us with your questions today!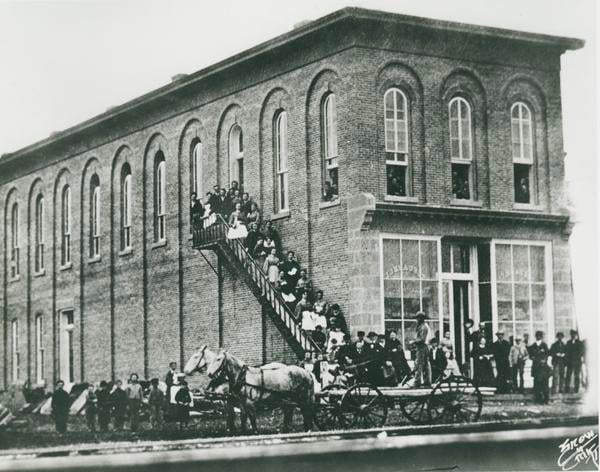 Shaubut Building
The first classes of the Mankato Normal School were held in the J. J. Shaubut Building located on the corner of First and Main Streets.