Lockers in the Library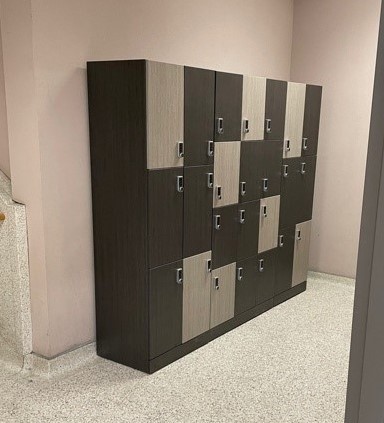 Memorial Library now has self-service lockers for daily use. Set a 4-digit code to lock a compartment. Instructions are located inside each door, or ask a librarian at the Reference Desk for help.
These are free for patrons to use and may not be reserved. No coins or cards are required.
The lockers are located:
in the first stairwell (directly across from the Reference Desk)
in the basement stairwell near the ERC
Please remove your items each day before the library closes. Security will remove unclaimed items and place them in the campus lost and found.