Cornerstone hits a milestone
Cornerstone, a collection of scholarly and creative works at Minnesota State University, Mankato, hit a milestone Friday, Nov. 15, as the number of downloaded works crossed the one million mark.
Cornerstone showcases the intellectual output of Minnesota State Mankato faculty, staff and students by preserving their works digitally and presenting them to the world in an easy-to-find format.
With over 5,000 works, Cornerstone allows people to view a variety of items such as reports, presentations, papers, theses and dissertations, video, books and articles from several open access journals written by the University's students, faculty and staff.
When each work added to Cornerstone is downloaded or viewed, metrics in the system keep track of the number of downloads and use those numbers to generate readership maps like the one below showing the overall reach of works to a global audience.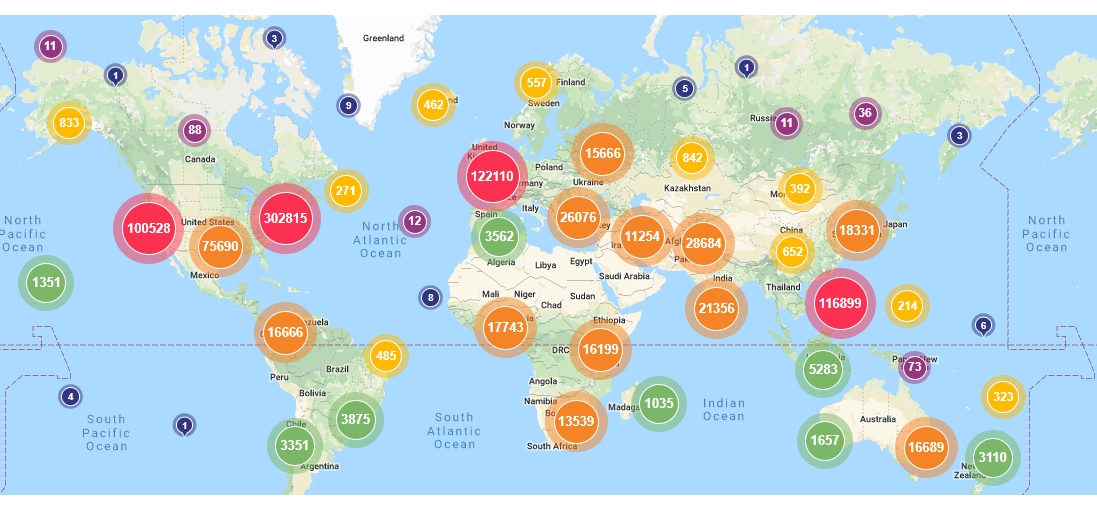 Visitors to Cornerstone come from over 200 countries, with the majority coming from the United States, the Philippines, the United Kingdom, India, Canada and Australia, and from a variety of institutions – including other universities, state governments and U.S. government organizations.
"Reaching the one million mark in downloads has truly been a milestone for us," says Associate Professor Heidi Southworth, digital initiatives librarian and Cornerstone's manager. "Cornerstone has been operating since 2014 and the growth and reach of the research and creative works by our students, faculty and staff has been amazing. People worldwide can share, discuss and build upon the hard work that happens at all levels of our University. Cornerstone is about celebrating and disseminating the work that we do and reaching one million downloads is just a good start! I want to see it grow even more. The more we have in Cornerstone, the closer we will be to two million downloads!"
Interim Dean of Library and Learning Chris Corley says, "Knowledge works best when it is freely available for others to learn from, to debate, and to build upon. Cornerstone is at the cutting edge of open access knowledge and information sharing. This tool has increased access to the intellectual work of our faculty, staff and students. Our ideas, insights, and solutions are routinely circulating across the globe. I'm proud of the work our Library Services faculty and staff, and particularly Professor Southworth, have done to make this technological tool available for use on our campus."
The work that recorded the one millionth download was Steve Jobs' use of Ethos for Persuasive Success in His 2005 Stanford Commencement Address by Keith Bistodeau (from Ohio University) in volume 41 of the 2014/2015 issue of the Communication and Theater Association of Minnesota Journal (CTAMJ), which is one of three open access journals found in Cornerstone.
For more information on Cornerstone, please contact Heidi Southworth by email at heidi.southworth@mnsu.edu or by phone at 507-389-5066.